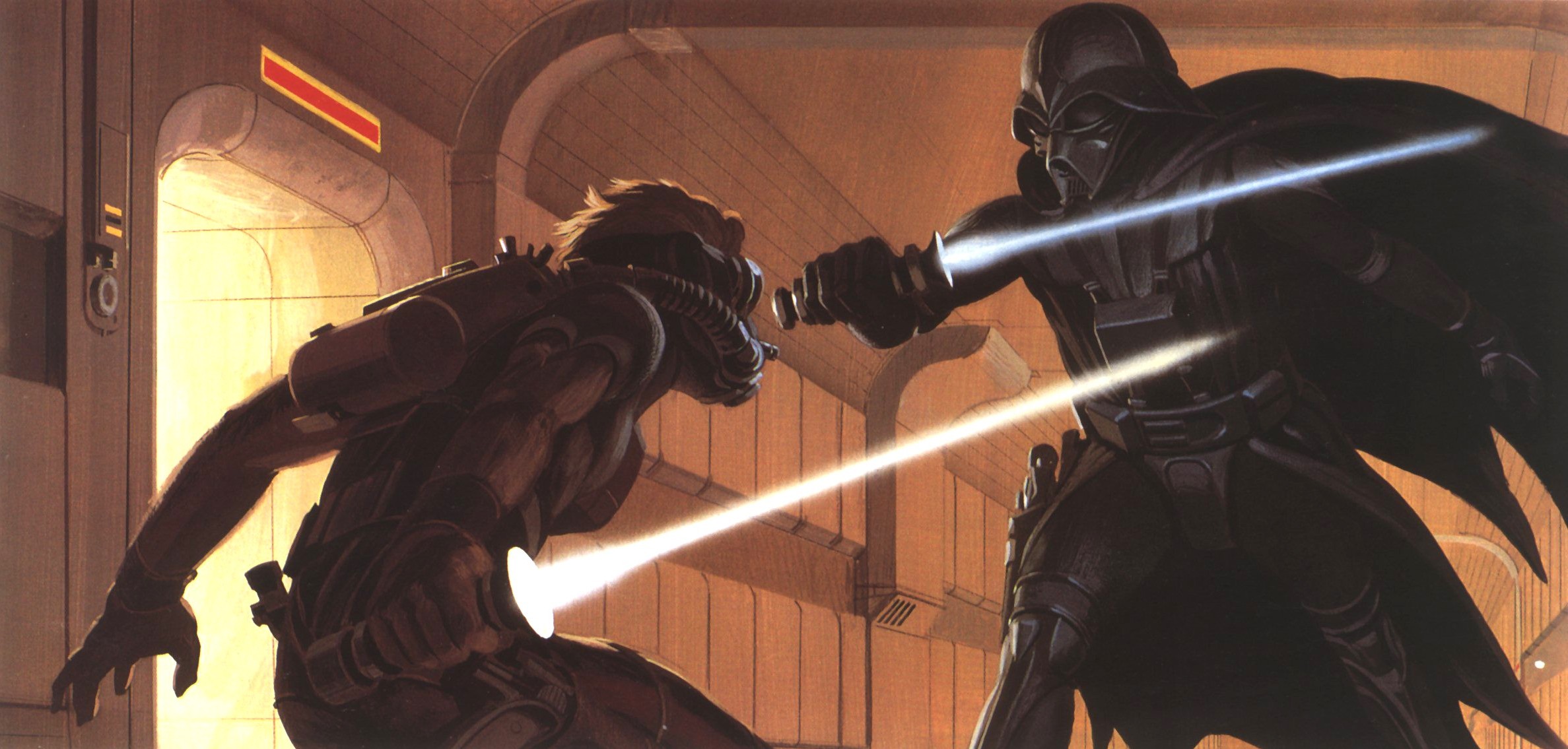 My first exposure to STAR WARS came in the pages of the late, lamented CINEFANTASTIQUE magazine. CFQ was a quarterly publication that took a somewhat scholarly approach to the "cinema of the fantastic". The magazine contained in depth retrospectives and "the making of" articles about classic science fiction, fantasy and horror films. There were reviews, some of which were negative, of current genre films and television programs and news about upcoming theatrical and television productions.

The magazine was published on slick, glossy paper, the photos and artwork were in both color and black and white and the whole affair had an air of sophistication about it. CFQ took genre films seriously and likewise, the editorial staff and writers, took their readers and audience seriously. CFQ was the magazine you read when you outgrew FAMOUS MONSTERS (but come on, we all know that no one ever really outgrows FM). I discovered CFQ late in my high-school years and became a regular reader while I was in college.

It was during those college years, in an issue published in 1976 (sorry, can't recall the exact one) that I first encountered a mention of a new film in production at 20th Century Fox. The movie was written and directed by George Lucas, whose AMERICAN GRAFFITI I had adored. The blurb went on to say that the film was entitled THE STAR WARS: THE ADVENTURES OF LUKE STAR KILLER. The pre-production artwork (by Ralph McQuarrie) pictured above, accompanied the column.

And that's pretty much all there was to it. I read that very short announcement, was properly intrigued and mentally filed away the information for future reference. That was the first time I ever heard of STAR WARS and for a while, it was the only thing I heard about STAR WARS.