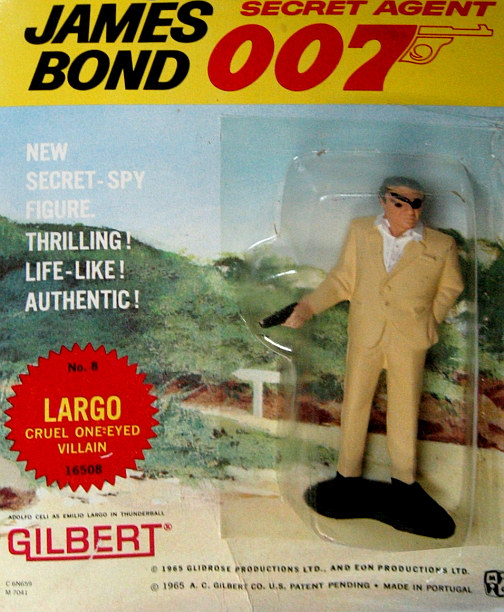 Here's another one of the James Bond toys that the Gilbert Toy company manufactured and sold in the mid-1960s.

The figure above is of Emilio Largo, the "cruel one-eyed villain" from THUNDERBALL. It's number eight in a series of molded little statue like figures of characters from the Bond films.

I've got one of these,still on the card with the blister/bubble still intact. The card's not in mint shape but it's a nice piece nonetheless. I bought it on eBay several years ago.

The thing I really like about this figure?

The fact that it's advertised as "thrilling! like-like! authentic!"

That's pretty good for a stiff little plastic guy.