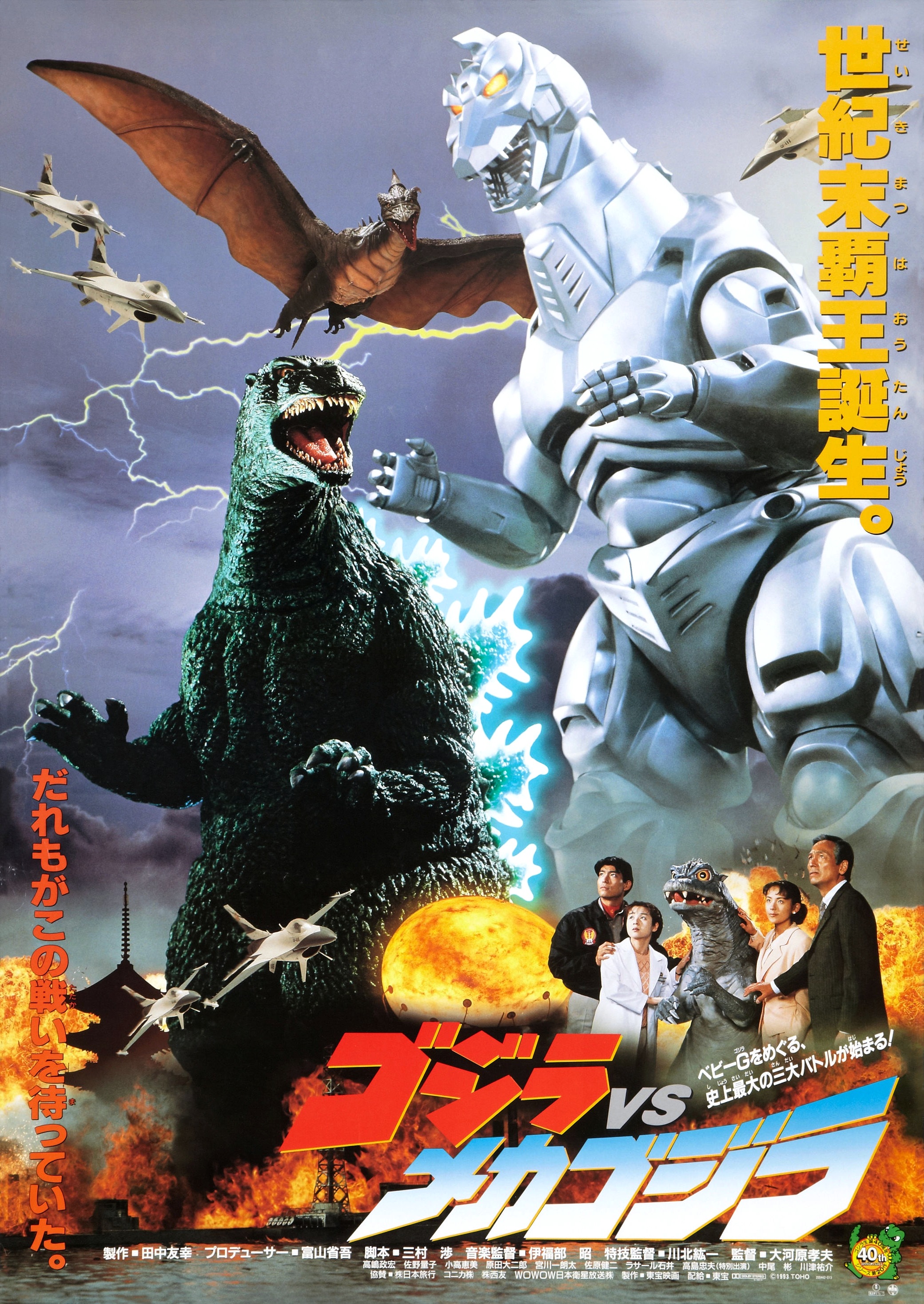 The other day, I stumbled across a book sale taking place at the Pflugerville Public Library. They were selling used mass market paperbacks three for a dollar. I scored the first two Travis McGee mysteries by John D. MacDonald, three 87th Precinct crime novels by Ed McBain and SWAG by Elmore Leonard. Not bad for $2.00.

Then I wandered over to the table where they had used DVDs for sale. Again, the price was three for a dollar. How could I go wrong at thirty-three cents a pop? I walked away with TOO LATE THE HERO, THE WAR LOVER, INHERIT THE WIND, PLANET OF THE VAMPIRES, KULL and GODZILLA VS. MECHAGODZILLA II.

Rainy afternoons like we've enjoyed in the Austin area today are perfect for watching a cheesy Godzilla movie so I sat down with GODZILLA VS. MECHAGODZILLA II and some popcorn today and had a blast. This film was made in 1993 and featured much improved special effects (though Godzilla is still primarily a guy in a rubber suit). The storyline is a bit more serious and less campy than some of the Godzilla films of the '60s and '70s. The fight card includes Godzilla, Rodan, Baby Godzilla and Mechagodzilla. Here, Mechagodzilla is actually a giant robot with a crew of four humans operating the immense battle machine (a plot device very similar to this summer's PACIFIC RIM). My only gripe is that the DVD features the English dubbed-version (I prefer watching these films in their original Japanese versions with English subtitles whenever possible) and judging from some of the abrupt edits, it appears that some scenes may be missing.

Is it a great movie? What do you think? It's no classic but GODZILLA VS. MECHAGODZILLA II delivered the full thirty-three cents worth of fun.