In 1966, spurred by the tremendous success of the James Bond films and the Batman television show, producers Mark Goodson and Bill Todman (best known for their television game shows) attempted to secure the rights to produce a DOC SAVAGE feature film. Sales of the Bantam paperback pulp reprint series (with cover art by James Bama) were going strong at the time and the property wouldn't require too much development. The pre-existing Doc Savage mythos was a natural complement to Bond and Batman with a fantastic hero, plenty of scientific crime-fighting gadgets, larger-than-life villains, a colorful supporting cast, exotic locales and tons of action.
The plan was to use THE THOUSAND HEADED MAN pulp story as the basis for the film and towards that end, Gold Key comics published a one-shot DOC SAVAGE comic book that contained a condensed version of that story with artwork by Jack Sparling. The cover art was taken from the Bantam paperback. I have a copy of this book in my collection.
Goodson and Todman
also planned to feature Chuck Connors (who had starred in the television series THE RIFLEMAN, BRANDED and COWBOY IN AFRICA) as Doc. There's no word on any other casting choices from that period but I've been watching a lot of episodes of THE RIFLEMAN (recorded off of
AMC)
lately and the more I watch the show, the more I'm convinced that Connors, who was big, blond and square-jawed, would have been an excellent choice for Doc. Unfortunately, Goodson and Todman
were unable to secure the rights to the property and the Doc Savage movie had to wait several more years to be made. But so as not to let the talents of Connors go to waste, G & T produced a western film, RIDE BEYOND VENGEANCE with Connors in the starring role.
The photo at the top of this post (
http://comicbookcatacombs.blogspot.com
)
appears to posit some choices for actors to fill the parts of Doc's aides. J.D. (MCCLOUD) Cannon looks to be Ham, Neville Brand is Monk, Ray (MY FAVORITE MARTIAN) Walston is either Johnny or Long Tom and Fred (THE MUNSTERS) Gwynne is Renny. At least, I think that's how these images would match up.

My dream cast for a mid-1960s Doc Savage film would star Connors as the Man of Bronze.


Here are my choices for the fabulous five.
Robert Vaughn as Ham.

Charles Bronson as Monk


Clint Walker as Renny
Whit Bissell as Long Tom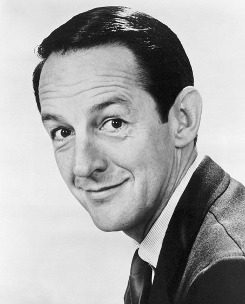 William Schallert as Johnny
Tina Louise as Pat

There you have it, my dream cast for DOC SAVAGE (1966). What do you think?