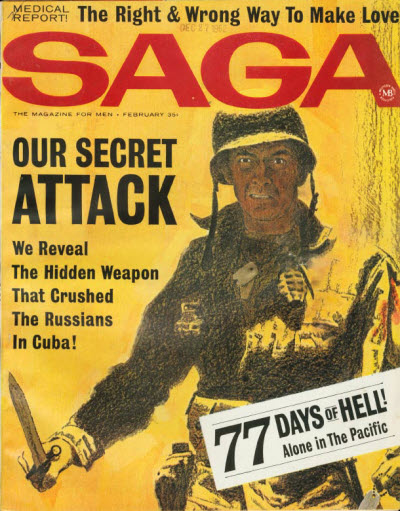 SAGA for February, 1963. Purchased at a 2012 City Wide Garage Sale. The banner headline "The Right and Wrong Way to Make Love" reminds me of this exchange from Woody Allen's MANHATTAN:

Woman: "I finally had an orgasm the other day but my analyst told me it was the wrong kind."

Woody Allen: "The wrong kind? I've been having orgasms for years and the worst one I ever had was right on the money."