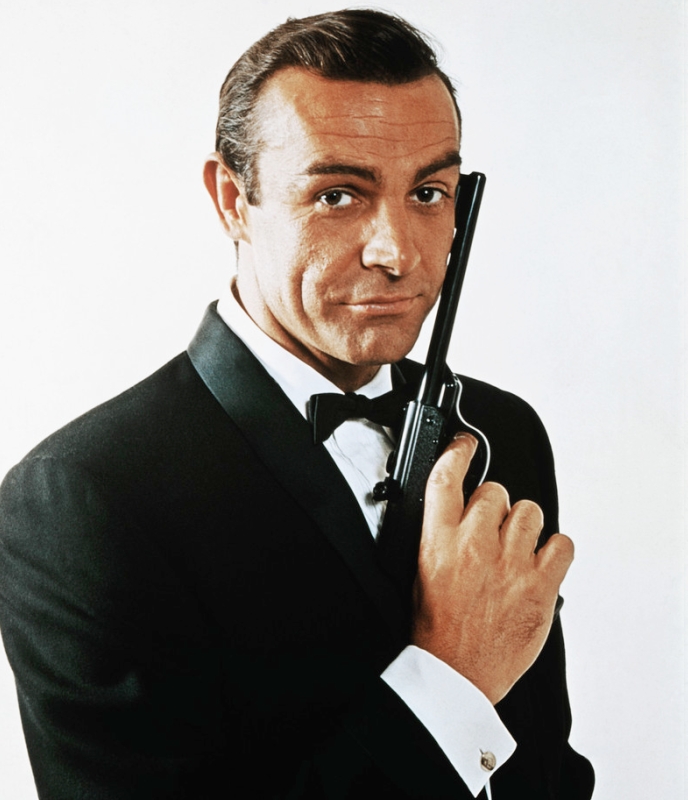 Attention all James Bond 007 fans in the Austin area!
If you're not already aware of it, the Paramount Theatre is running a James Bond mini-film festival beginning this evening (Thursday, July 5th) and running through Sunday, July 8th. They'll be screening four classic Bond films featuring four of the actors who have played the part over the last fifty years.
Tonight and tomorrow the double bill is the greatest Bond film of them all, GOLDFINGER (1964) and the unfairly underrated ON HER MAJESTY'S SECRET SERVICE (1969) which features George Lazenby in his one and only turn as 007.
Saturday and Sunday it's THE SPY WHO LOVED ME (1977), Roger Moore's third Bond adventure and THE LIVING DAYLIGHTS (1987) which introduced Timothy Dalton in the role.
I'll be introducing GOLDFINGER/OHMMS Friday night at 7:00 p.m. and SPY/LIVING Saturday afternoon at 2:00 p.m.
More information is available at
www.austintheatre.org
Load up the Aston Martin DB-5 and come on down for some classic spy films.